Virtual and Online Workshop Details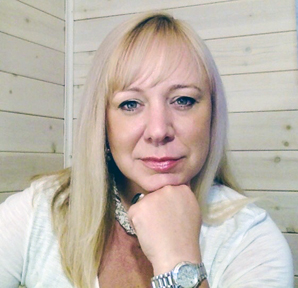 ALEXANDRA RIGAZZI-TARLING - Sound Healing Tutor
Part one : an introduction to sound healing with the voice online
DATES: 11th September 2021 and 12th September 2021
Access This Virtual Online Workshop Now
This workshop is Part One of the full CoSH Sound Healer Practitioner Training with the Voice Online, but can be taken as a stand alone workshop to introduce you to Sound Healing with the Voice.
The weekend covers:
FINDING YOUR VOICE
Understanding the healing power of the voice
Removing blockages from the voice
Voice exercises
Creating pure tone
HEALING WITH THE VOICE
Experience a sound healing session
BREATH
The Importance of the Breath
HARMONICS
Understanding harmonics and their role in healing
Develop the ability to hear harmonics
Learn techniques to create vocal harmonics
CHANT
Learn sacred chants from different spiritual traditions
CHAKRAS
Balancing the chakras with vowel sounds
Using sound for meditation
Further details about the full training are below:
The College of Sound Healing Practitioner Training with the Voice Online Course, maintains its usual five weekend format, where teaching of the curriculum is done as a group. Treatments are taught at each part and demonstrated during the training weekends, and practice exercises are undertaken together.
However, in addition to the group online work and teaching weekends, each participant will have the opportunity to schedule a one to one online session with Alexandra, at a mutually convenient time, in the weeks after Parts Two, Three and Four. During these one to one sessions Alexandra will observe the participant giving the treatment studied at the previous training weekend, to a friend/family member, so that individual teaching and feedback can be given before case studies are undertaken.
The online training will also cover how to adapt the series of treatments studied on the course for distant and online healing. Out of the 36 case studies that need to be undertaken as part of the course, half can be carried out distantly/online, the remainder need to be in person.
The training weekends will be facilitated using the Zoom online platform, and you will receive a link for each training weekend in advance.
Working on Zoom allows us to hear and see each other and work together as a group. Please see below for the electronic requirements and things to be considered when working online.
Participants will have the option of receiving their course manual and hand outs either via post or email.
Who Is This Course For?
Those that wish to learn about Sound Healing with the Voice developed by Simon Heather. This training also covers the use of the C and G Body Tuner Tuning Forks
Those that wish to embark on a fully accredited Sound Healing course, that provides an internationally recognised qualification for a Practitioner/Therapist of Sound Healing
Those that wish to understand the concept of Energy Healing through Sound and how to administer it in one to one treatments
Those that are interested in Voice Healing for personal development
Those that wish to understand and cope with the demands of being a qualified and professional therapist in Sound Healing/Therapy
Those that wish to undertake this type of training for their own personal learning and healing i.e. not to become a professional practitioner.
Online and Technical Requirements:
You will need a working device such as a laptop or tablet that has a camera and microphone so that you can be seen and heard/see and listen
You may find that headphones provide better a sound quality and a more effective learning environment
You will need a minimum internet bandwidth of 600kbps and recommended is 1.5Mbps, if you are able to access YouTube/Netflix smoothly then you will be able to access Zoom
A link will be emailed to you in advance of each training weekend and this will enable you to open Zoom. However, on some devices, Zoom needs to be downloaded in advance. Please ask Alexandra if you are unsure.
For each training weekend, you will need to be able to work online in a space where you are undisturbed by others. This is important for your learning, but also for the smooth running of the course and to respect your fellow participants.
For the one to one sessions with Alexandra after Weekend Parts 2-4, you will need a willing person, friend or family member, that you can practise the treatments on.
Course Cost and Payment:
If paid in full at the time of booking the course cost = £1,100

or

Payment can be taken in two instalments:
At the time of booking = £625
Two weeks before the Part 3 weekend = £625
or
Part One can be taken as a standalone workshop before committing to the full training.
Cost for Part One = £250
To continue with Parts Two to Five the balance payment of £850 should be paid no later than two weeks prior to Part Two of the training.
Payment can be made via Bank Transfer. Please contact Alexandra for a booking form and more details.
Places are limited to 6 participants.
TRAINING TIMES ARE 10am-5pm each day
Please note: it is your responsibility, before enrolling onto the course, to ensure that you have the necessary working electrical equipment as well as a place where you will be undisturbed to undertake the training.
For full course information, a breakdown of costs, curriculum and assessment details please see the College of Sound Healing Practitioner Training Online Course menu at:
www.soundrelaxationcentre.com
Please contact Alexandra through the above website to request a booking form.
Cost and Duration: £250 if booked as a stand alone workshop. Please see further payment options if booking the full training 2 days
Qualification Gained: Part of full practitioner training or 12 hours CPD
Technical Requirements: You will need a minimum internet bandwidth of 600kbps and recommended is 1.5Mbps, if you are able to access YouTube/Netflix smoothly then you will be able to access Zoom
For more details and booking information

contact Alexandra by email or phone on 07771956754, or visit Alexandra's website.