Workshop Details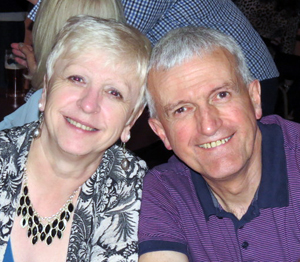 ROB & JUNE DICKERSON - Crystal Bowl & Himalayan Bowl Practitioner Training Course Module Three
DATE : Saturday 7th September 2019 - Sunday 8th September 2019
TIME : 10.00am - 5.00pm
VENUE : Steppingley Village Hall, Rectory Road, Steppingley, Bedfordshire, MK45 5AT
COST : £185.00 per module (3 modules in total)
DETAILS : On this final module of the Bowl Practitioner Training Course we will be looking at working with Groups and Sound Healing. Choosing a location, cost of venues & booking, cleansing and protecting the healing space, public awareness during sound bath, insurance. Different techniques working with various sounds, shruti box and voice during a sound bath. Advertising the event plus lots more.
TO BOOK : To book a space on this training course please contact June Dickerson on 01525 753866 or email robjune.dickerson@ntlworld.com
For more details or to book visit Rob & June's website or contact Rob & June by email or phone on 01525 753866.
Other forthcoming Workshops to be presented by Rob & June Dickerson:
Introduction to Dowsing the Energy System for Practitioners - Steppingley, Bedfordshire
Introduction to Himalayan & Crystal Bowls - Steppingley, Bedfordshire
Crystals, Colour & Sound and Introduction - Steppingley, Bedfordshire