Workshop Details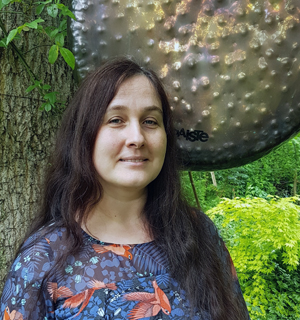 MASHA BENNETT - Gong Bath Meditation
DATE : Approximately monthly, contact Masha for further details
TIME : 11:00 till 13:00 at weekends, 19:30 till 21:30 on weekday evenings
VENUE : Little Nine Heaven Kung Fu School, Spartan House, Unit 3, Green Lane, Romiley, Greater Manchester, SK6 3JG
COST : £12 or £9 concessions
DETAILS : Experience the profound healing and deep relaxation with the sounds of the gongs and other percussion instruments, in this sound meditation with Masha at the Little Nine Heaven Kung Fu School in Romiley, Stockport. Other venues, in Glossop and Hadfield, are sometimes used.

WHAT TO BRING
Bring something comfortable to lie on (sleeping bag, folded up duvet etc), a blanket and a pillow, so that you can make a cosy "nest" for yourself, which will help you feel relaxed and enjoy the beautiful healing sounds. It helps to have a bottle of water with you, as we need to be well-hydrated, especially after the session, in order to get the full benefits from the healing sounds.
BEFORE AND AFTER
It is best not to have any alcohol or any other mind-altering substances for 24 hours before and 24 hours after the gong bath. Try not to schedule any other appointments or tasks immediately after the gong bath meditation, as it is best to take it easy if you can, since the healing effects continue for some time afterwards.
FEEDBACK
Examples of feedback from previous gong bath participants:
"My first 'gong bath' experience - I had no idea what to expect but this was the most special, beautiful and relaxing way to see in the Spring Equinox."
"An amazing out of this world session."
"The most beautiful session to experience with Masha. Deeply relaxing and a great spiritual journey to an improved sense of health, wellbeing and connection. Such gorgeous sounds reverberated through my whole body and filled me with a sense of calm and stillness."
"For me Masha's Gong Bath Meditations have been like a rapid track into a very deep meditative state. I do not experience this depth as soon through other practices. I love it and I will be back."
TO BOOK : Advance booking is essential. Contact Masha by email at masha@practicalhappiness.co.uk
For more details or to book visit Masha's website or contact Masha by email or phone on 07887 617558
View Masha's Video Introduction.
Other forthcoming Workshops to be presented by Masha Bennett:
Trauma Awareness for Sound Healers - Wallingford, Oxfordshire