Workshop Details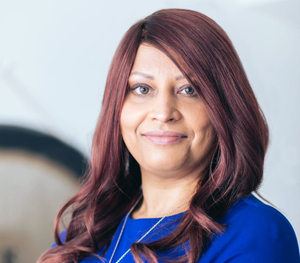 RUBY LARIMAR - Part 2: The Theory and Practice of Sound Healing
DATE : Saturday 16th May 2020 - Sunday 17th May 2020
TIME : 11am to 4pm Both Days
VENUE : Live, Teaching, Online, ZOOM, Interactive, PLATFORM
COST : 250.00
DETAILS : Ruby strongly believes that sound and sound healing is key to the new paradigm in understanding the human body and multiverse. She feels privileged to teach the Sound Healing Practitioner Course with Voice, which provides the perfect mix of Theory & Practice to unlock the full potential of sound for healing and looks forward to meeting you.
COURSE INFORMATION
Due to my personal success with the platform Zoom and the current criteria the decision has been taken to offer the Sound healing Training Accredited Certified Course over Zoom, this is an interactive platform , so we'll be able to see each other, hear each other and sound together – unbound by location and distance. For those whom are new to the Virtual world please be assured that Zoom is a great platform. I have been working with Zoom over the last two years to deliver workshops, support to my students and healing sessions. The virtual platform Zoom is easy to navigate and connect with.
The virtual classroom will be delivered in real time and each session will be recorded to provide the opportunity to revisit the lessons. The course manual can either be delivered in PDF format or a hard copy can be posted , any coursework handouts will be delivered in PDF format.
ZOOM REQUIREMENTS
Minimum bandwidth is 600kbps and recommended is 1.5Mbps, if you are able to access you tube / Netflix you will be able to access zoom.
ZOOM RECOMMENDATIONS
Either good speakers or headsets
COURSE REQUIREMENTS
Are exactly the same as the in person lessons, the only additional requirements of this Zoom course, you will require a treatment couch from part 2 onward's and you will need a volunteer, which can be a friend or family member, to be your body for a total of 5 hours over the course duration from part 2 to part 4 which will take place at a mutually convenient time after the webinar. This will support the practical delivery of treatments where I can direct you individually and provide feedback so you can go out and deliver your case studies with confidence. Normal support and communication will be arranged periodically throughout the year training.
COST / BOOKING INFORMATION
The financial investment for the Five Parts if paid in full in advance is £1,100 or alternatively if you wish to pay in instalments the cost of each Part is £250.
If you have any further questions please contact Ruby directly or copy and paste the link below in your Internet Browser to register for PART 1,once you have enrolled you will be provided with a link to access the webinar.
ONLY 8 SPACES AVAILABLE
PLEASE NOTE
Please be aware payments are non refundable,If you are unable to attend after making your booking you can defer your space to a later date course.
TO BOOK : Please use the contact details shown below.
For more details or to book visit Ruby's website or contact Ruby by email or phone on 07900 806574.
Other regular Workshops presented by Ruby Larimar:
Sonic Journey For The Soul - Light Language - Online, ZOOM, Interactive
Other forthcoming Workshops to be presented by Ruby Larimar:
Part One : An Introduction to Sound Healing - Online, ZOOM, Virtual
" How To Run Group Sound Bath Workshop's " - Online, ZOOM, Teaching
Crystals & Sound - Connecting with The Crystal Kingdom Using The Keys Of Sound - Online, ZOOM, Interactive
How To A Run Group Sound Bath Workshop - LONDON, Greater London
" How To Run Group Sound Bath Workshop's " - London, Greater London
" How To Run Group Sound Bath Workshop's " - Online, ZOOM, Teaching
Crystals & Sound -Connecting with the Crystal Kingdom Using The Keys of Sound - LONDON, Greater London