Workshop Details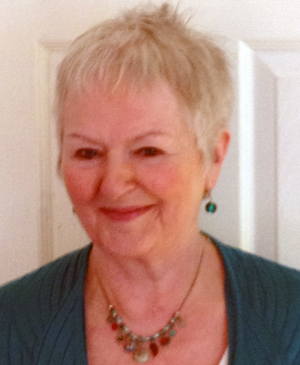 SUE PREADY - Tuning in to Sound & Story
DATE : Saturday 6th July 2019
TIME : 10.00 am to 4.00 pm
VENUE : The Strawbale Studio & Yurt @ Michael's Folly, Henderson Place, Epping Green, nr Hertford, Hertfordshire, SG13 8NE
COST : £50.00 (£45 Early Birds)
DETAILS : It has been said that "your name is your mantra" and also that "the voice is the soul's fingerprint". As we live the day-to-day story of our life, our name is our constant companion and can often take different forms along the way. In this workshop we will be looking to deepen our awareness and appreciation of the innate healing power of our voice and also gain insights into the unique sonic gifts held within our name. Our focus will include vocal toning, sacred chants and an opportunity to experience group namesong healing and walk the woodland labyrinth at this beautiful tranquil venue in the heart of the Hertfordshire countryside.
Be assured that the day is not in any way about performance but rather relaxation and the simple delight of creating together a heart-centered soundweave of inspiration and support for the next chapter of our Soul's Journey. All welcome. No previous experience of sound healing required and you do not need to be a 'singer'.
This venue - complete with award-winning organic garden - is located approx. 5 miles from the bustling County Town of Hertford. There is off-road parking in Henderson Place & the nearest train station is 2 miles away at BAYFORD (40 mins from London Kings Cross). Light refreshments will be provided throughout the day but you will need to bring a packed lunch and water bottle with you.
TESTIMONIALS:
"Thank you Sue for a great workshop which was both instructional and fun! I particularly enjoyed the exploration of what our name meant to us and the namesong healing. A perfect day!"
"It was a brilliant day spent with lovely people learning something beautiful and laughing a lot - what more could we ask?"
"Sue is an amazing teacher who teaches from the very core of her being, gently encouraging you to explore who you really are. The workshop was thought-provoking, inspiring and freeing. I highly recommend this workshop".
"The whole workshop was incredibly enjoyable. I gained most from singing our names as I felt I was being freed and helping to free others"
TO BOOK : Please contact Sue Pready to book your place. Advance booking essential. Payment by BACS, PayPal or cheque - refund policy on booking.
For more details or to book visit Sue's website or contact Sue by email or phone on 01235 532803.