Workshop Details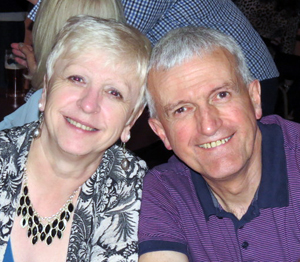 ROB & JUNE DICKERSON - An Introduction to Sound Healing with Instruments & The Voice
DATE : Sunday 29th September 2019
TIME : 10.00am - 4.30pm
VENUE : Steppingley Village Hall, Rectory Road,, Steppingley, Bedfordshire, MK45 5AT
COST : £75.00 (1 day)
DETAILS : This one day interactive workshop is an introduction to Sound Healing with Instruments & the Voice. We will be looking at what sound healing is and how it works. We will be looking at lots of different instruments including Himalayan bowls, crystal bowls, gong, toning and chanting. This is a very hands on workshop and will be a fun day or learning and trying the different techniques.
TO BOOK : For more information or to book a space, please contact either Rob or June.
For more details or to book visit Rob & June's website or contact Rob & June by email or phone on 01525 753866.
Other forthcoming Workshops to be presented by Rob & June Dickerson:
An Introduction to Sound Healing with Instruments & The Voice - Steppingley, Bedfordshire
Module One Bowl Practitioner Training - Steppingley, Bedfordshire
Introduction to Dowsing the Energy System for Practitioners - Steppingley, Bedfordshire
Module One Bowl Practitioner Training - Steppingley, Bedfordshire