Workshop Details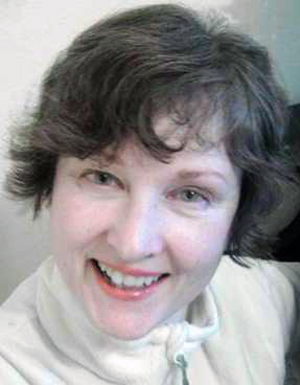 TRIXI FIELD - The Healing Potion of Sound & Motion
DATE : Wednesday 13th May 2020 - Thursday 21st May 2020
TIME : Arrival 13th May, depart 21st May 2020. Course takes place from morning of 14th May to evening of 20th May
VENUE : Rosy's Little Village, Skliri, Skala, Agistri Island, Greece, NONE
COST : £170pp or £150 pp booking in groups of 2 or more. (course component only). Contact Trixi for info on accommodation costs and travel.
DETAILS : Join us for a wonderful week of Dru Yoga, Joyful Song, Dru Dance and Sound Healing on a peaceful Saronic Island…. This relaxing & refreshing retreat takes place on Agistri, a delightful tiny island nestling in the Saronic Sea, close to Aegina.
Only a fairly short hop by boat or flying dolphin from the port of Piraeus, once there, it feels as though you're a million miles from the stresses of everyday life.
Accommodation, breakfast, and the courses take place at Rosy's Little Village, with fantastic views over the sea, towards Aegina.
WHAT IS THE RETREAT ALL ABOUT?
Here's a chance for you to get away from it all for a week, to wake up to the beautiful Agistri dawn and enjoy the wonderful flowing
form of Dru Yoga.
After a sumptuous breakfast, discover the Joy of Song/Sound Meditation and how the very act of singing and toning together lifts the soul, no matter whether you think you can sing or not.
In the late afternoon/early evening, discover the energetic and
exhilarating fusion of Dru Yoga and Dance that is...Dru Dance!
ABOUT DRU YOGA
Dru Yoga is a graceful and potent form of yoga, based on flowing movements, directed breathing and visualisation. With its roots in hatha yoga, Dru includes classical yoga postures, breath work, hand gestures (mudras), affirmations, visualisations and flowing, dynamic sequences. Classes are aimed to suit beginners and those
with experience of Dru or any other form of yoga.
ABOUT JOY OF SONG & SOUND MEDITATION
Develop better breath control and confidence with gentle, effective vocal techniques; explore harmony, chants, rounds and songs, and the healing magic of the melodic weaving of our voices.
Sound meditation makes use of sounds around us, as well as our own vocal sounds, to become the focus of meditation.
For students on the College of Sound Healing Practitioner's Course, this retreat counts as one of the additional workshops required to complete the course, or can be used for CoSH CPD. Certificate of Attendance can be provided on request.
ABOUT DRU DANCE
Dru Dance is a fusion of yoga and dance moves choreographed to music. It's stressbusting and energetic, focusing on dynamic flowing movement to create both strength and suppleness. It can improve flexibility, muscle tone and core stability as well as encouraging alertness and concentration. And it's fun!
Please note that the cost shown is for the course component only. For details about accommodation and travel please contact Trixi directly.
TO BOOK : For full details of the retreat and to book, please email Trixi at voice.confidence@gmail.com
For more details or to book visit Trixi's website or contact Trixi by email or phone on 01691623829.