Workshop Details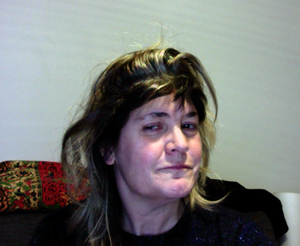 JEAN HAMMOND - Module One Sacred Drumming Practitioner Training
DATE : Saturday 29th February 2020 - Sunday 1st March 2020
TIME : 10 am - 5pm
VENUE : Birtley House Woodland, Birtley House, Bramley, Guilford, Surrey, GU5 OLB
COST : £200.00 + £130 for drum and rattle making material.
DETAILS : The Sacred Drumming Practitioners Training is certified training programme held over five weekends . I will be co-presenting with Mirijam Marx. The five modules are held in Surrey in a Private Woodland to embrace and connect with the Trees, and other Woodland creatures . Working outdoors with the Shelter of a Bell tent and Stove brings alive the work with the Drum in connection with the Medicine Wheel. There is also a flowing stream to explore the flow of life . Other Modules will be held in Avebury to deepen the work with the Stone circle.
Our dates as planned currently:
Module 1: 29 February - 01 March 2020 
Module 2: 09 -10 May 2020
Module 3: 13 - 14 June 2020
Module 4: 10 - 11 October 2020
Module 5: 28 - 29 November 2020
Registration and payment conditions:
The course runs over 5 weekend modules, and costs are £1,130 in total (£200 per module + £130 drum and rattle making material).  A non-refundable deposit of £330 is required to confirm your space, this includes £40 deposit for each module and all material costs. A balance of £160 is then due 2 weeks before each module.
The modules are non-residential and no accommodation is provided.Please bring Food and Snacks to share, and a pair of sturdy Walking boots. For queries please contact Mirijam via www.facebook.com/allnewsfern
TO BOOK : Please use the contact details shown below.
For more details or to book visit Jean's website or contact Jean by email or phone on 07812182088.