Workshop Details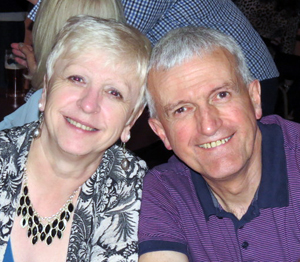 ROB & JUNE DICKERSON - Introduction to Himalayan & Crystal Bowls
DATE : Saturday 31st July 2021
TIME : 10.00am - 4.30pm
VENUE : Steppingley Village Hall, Rectory Road, Steppingley, Bedfordshire, MK45 5AT
COST : £85.00
DETAILS : This is a day where we will introduce you to both Himalayan & Crystal Bowls and their use in Sound Healing and your everyday life. We will be looking at the different types of bowls, playing sticks & mallets and also playing techniques. Using the bowls for meditation, and around your family. This workshop is open to all, and would count as one of the additional workshops for college students, or as 7 hours CPD. An attendance certificate will be provided at the end of the days training.
TO BOOK : For more details or to book please visit Rob & Junes website or contact us by email. Rob & June are long standing tutors for the College, and they teach the Crystal Bowl & Himalayan Bowl Practitioner Training Course.
For more details or to book visit Rob & June's website or contact Rob & June by email or phone on 01525 753866.
Other forthcoming Workshops to be presented by Rob & June Dickerson:
Crystals, Colour & Sound and Introduction - Steppingley, Bedfordshire
Introduction to Dowsing the Energy System for Practitioners - Steppingley, Bedfordshire