Workshop Details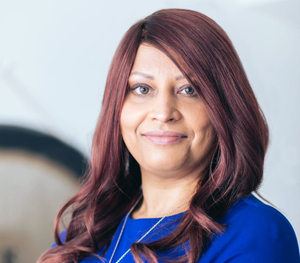 RUBY LARIMAR - Crystals & Sound -Connecting with the Crystal Kingdom Using The Keys of Sound
DATE : Saturday 26th June 2021 - Sunday 27th June 2021
TIME : SAT 10AM-5.00PM & SUN 10AM -5PM
VENUE : Holistic Ruby Workshop Space , Woodgate Drive, LONDON, Greater London, SW16
COST : £180.00
DETAILS : This two day workshop is a mixture of practical teachings and experiential meditations as we Journey into the metaphysical properties of crystals, using the keys of sound to link us to the secret dimensions of the crystal kingdom only accessed using the key of sound.The teachings from this weekend will provide knowledge and wisdom of how to combine working with crystals and sound in a safe and effective way for yourself and your clients and learning how to activate the full potential healing power of working with crystals and Sound.

This workshop is Taught by Cosh tutor Ruby Larimar who is a qualified Crystal Therapist and an accredited member of ACHO (Affiliation of Crystal Healers Organization), she will be joined by Alan West who is a Crystal Therapist with VCCT, Spiritual and Energy Medicine teacher with CHF, a Sound Healer with Cosh and a Shamanic Practitioner and together they will be bringing over 30 years of knowledge and wisdom of the crystal kingdom to share with the group and look forward to meeting you on the weekend.

The workshop will cover the following:
• Learning how to Cleanse & Dedicate & Activate Crystals
• Learning how to Combine Sound Healing with Crystals
• Learning Crystal Layouts to use on the body
• How to create Sacred Geometry Grids using Crystals
• Technique's to heal and balance the Energy Body by removing blockages using Crystals and Sound
• Learning how to Create Crystal Elixirs and infusing them with the energy of Sound
• Learning Crystal Systems and Structures
• Learn How to build a Basic Effective Crystal Tool Kit
• The Role of Intention in Sound & Crystal Healing
• Access to over 2000 crystals to work with, including some of the rarest Crystal's
WHO IS THIS WORKSHOP FOR?
• This Workshop is open to participants who have experience of Healing receiving or giving
• For personal or professional development
• Open to all who are interested in learning how to work with crystals in a safe way and combining them with sound
• This workshop counts towards one of your additional workshops for the Cosh Sound Healing Practitioner Training
• This workshop will provide a 14hrs CPD certificate
• You will Receive a Cosh Attendance Certificate

FEEDBACK From Previous Participants:

"On entering Holistic Ruby workshop Space you are greeted with warmth and kindness entering into her magical crystal lined temple "- K Thorogood 2017
TO BOOK : An Initial £50 deposit is required to secure your space with the reminder balance due 30 days before the workshop date. The Venue is a 2 minute walk from Streatham Common Station with trains running regularly from London Victoria (17mins),London Bridge (25mins), Clapham Junction (10mins) ,Balham (5mins) and there are plenty of free car parking spaces available. Please contact Ruby directly using the email below to book your space and also any question regarding the Venue/ List of Local Accommodation Options. PLEASE NOTE THERE ARE ONLY 8 SPACES AVALIABLE
For more details or to book visit Ruby's website or contact Ruby by email or phone on 07900 806574.
Other regular Workshops presented by Ruby Larimar:
Sonic Journey For The Soul - Light Language - Online, ZOOM, Interactive
Other forthcoming Workshops to be presented by Ruby Larimar:
Part One : An Introduction to Sound Healing - Online, ZOOM, Virtual
" How To Run Group Sound Bath Workshop's " - Online, ZOOM, Teaching
Crystals & Sound - Connecting with The Crystal Kingdom Using The Keys Of Sound - Online, ZOOM, Interactive
How To A Run Group Sound Bath Workshop - LONDON, Greater London
" How To Run Group Sound Bath Workshop's " - London, Greater London
PART ONE : AN INTRODUCTION TO SOUND HEALING - London, Greater London
" How To Run Group Sound Bath Workshop's " - Online, ZOOM, Teaching