Workshop Details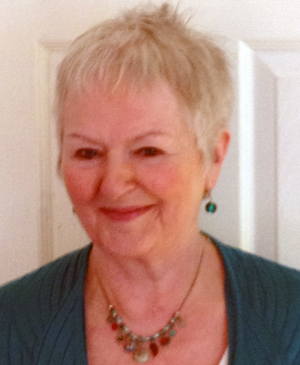 SUE PREADY - Tuning in to Sound & Story
DATE : Saturday 10th July 2021
TIME : 10.00 am to 4.00 pm
VENUE : Soulshine Wellbeing Space, Angel House, 101a Radley Road, Abingdon-on-Thames, Oxfordshire, OX14 3PR
COST : £60.00*
DETAILS : And so the story begins …
It has been said that "your name is your mantra" and also that "the voice is the soul's fingerprint". As we live the day-to-day story of our life, our name is our constant companion and can often take different forms along the way … although the essence of who we are will always remain the same.
The purpose of this workshop is to deepen our awareness and appreciation of the innate healing power of our voice and also gain insights into the unique sonic gifts held within our name. The format of this workshop centres around vocal toning, sacred chants and mini story reflections & exercises and we will be working both inside the beautiful dance studio and out in the gardens.
Be assured that the day is not in any way about performance but rather relaxation and the simple delight of co-creating together a heart-centered sound-weave of inspiration and support for the next chapter of our Soul's Journey. This is a general interest workshop open to all. No previous experience of voicework required nor do you need to be a 'singer' - so do come and join us if you can.
If you are currently training (or considering applying for a place) on one of the main practitioner training programmes run by the College, this one-day workshop counts as one of the additional workshops required to qualify and can be taken either before or during the main training. (Handouts and a CPD certificate of attendance will be provided for all attendees).
The venue is the beautiful Soulshine Wellbeing Space situated within easy walking distance of the bustling medieval market town of Abingdon-on-Thames with its many ancient buildings, Abbey Meadows and stunning views of the Thames. (If coming by car, you will need to park in Radley Road where there is usually plenty of space close to the venue. The nearest train station is RADLEY (1.5 miles & one stop south of Oxford) or DIDCOT PARKWAY (4.5 miles & 40 min journey from London Paddington). You will receive further info about the venue, directions & what to bring etc on booking.
FEEDBACK from previous workshops (held in Hertfordshire) …
"It was a brilliant day spent with lovely people learning something beautiful and laughing a lot - what more could we ask?"
"Sue is an amazing teacher who teaches from the very core of her being, gently encouraging you to explore who you really are. The workshop was thought-provoking, inspiring and freeing. I highly recommend this workshop".
"The whole workshop was incredibly enjoyable. I gained most from singing our names as I felt I was being freed and helping to free others"
"Thank you Sue for a great workshop which was both instructional and fun! I particularly enjoyed the exploration of what our name meant to us and the name-song healing. A perfect day!"
TO BOOK : For bookings and enquiries please contact Sue Pready direct. Payments via PayPal or BACS preferred - EARLY BIRD £60.00* (normal price £70.00).
For more details or to book visit Sue's website or contact Sue by email or phone on 07929 980977.
Other forthcoming Workshops to be presented by Sue Pready:
Part One : An Introduction to Sound Healing with the Voice - Abingdon-on-Thames, Oxfordshire