Workshop Details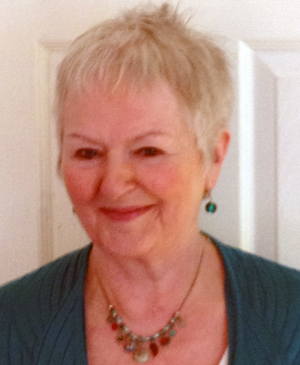 SUE PREADY - Part One : An Introduction to Sound Healing with the Voice
DATE : Saturday 25th September 2021 - Sunday 26th September 2021
TIME : 10.00am to 5.00pm Saturday and 10.00am to 4.00pm Sunday
VENUE : Soulshine Wellbeing Space, Angel House, 101a Radley Road, Abingdon-on-Thames, Oxfordshire, OX14 3PR
COST : £200
DETAILS : This practitioner training is taught in five weekend modules spread over approx. one year.
FULL COURSE INFORMATION and REQUIREMENTS:
Please visit the various pages in the Training Section of this website for full course details, curriculum overview (with full costings) and general requirements (including written work, case studies, extended essay etc).
Please also follow the link below to find further details which apply specifically to the training being offered by Sue Pready in Abingdon. (Includes feedback on the different training weekends from past students in Hertfordshire).
https://www.collegeofsoundhealing.co.uk/training_dates.php
IMPORTANT NOTE:
Currently, Sue Pready's website at "The Sound and Story Space" has just one contact/holding page available, pending the launch of a new website in the Spring of 2021. Please therefore contact Sue direct (if possible by email in the first instance) to answer any questions you may have +/or to book a free 15-minute discovery call to find out if this course feels right for you +/or to book your place on the course.
VENUE:
All five modules of this core practitioner training will be held at the beautiful Soulshine Wellbeing Space which is located within easy walking distance of the bustling medieval market town of Abingdon-on-Thames with its many ancient buildings, Abbey Meadows and stunning views of the Thames.
This venue (0.6 miles from the town centre) is well served by bus routes and the nearest train station is RADLEY (1.5 miles & one stop south of Oxford) and then DIDCOT PARKWAY (4.5 miles & a 40 min journey from London Paddington). If coming by car, you will need to park in Radley Road where there is plenty of free parking space close to the venue.
If you'd like to visit the Soulshine website link at the top of this page, you will see that the main facilities at the Centre are the therapy room, the yoga/dance studio and the surrounding beautifully laid out garden areas. We will be using all of these 3 spaces (weather permitting) throughout the training.
PAYMENT OPTIONS AVAILABLE for the full training - please see Sue's main description
(A deposit of £50 will reserve your place on this Part 1 weekend if you book early & more than 3 months in advance, i.e. before 30th June 2021). LIMITED PLACES so please check availability with Sue.
So - please do join us if you can for this Introductory Sound Healing Workshop which promises to be a wonderful experience for us all to share.
And lastly a reminder that there is a 1-day workshop also being run by Sue at the same venue on Saturday 10th July: "Tuning in to Sound & Story ..."
TO BOOK : Please use the contact details shown below.
For more details or to book visit Sue's website or contact Sue by email or phone on 07929 980977.
Other forthcoming Workshops to be presented by Sue Pready:
Tuning in to Sound & Story - Abingdon-on-Thames, Oxfordshire