Workshop Details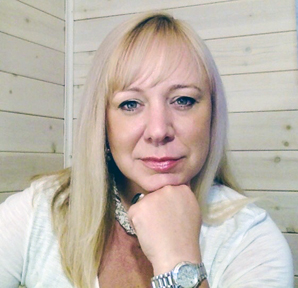 ALEXANDRA RIGAZZI-TARLING - Discover Your Voice for Health and Wellbeing
DATE : Sunday 13th March 2022
TIME : 10am-4pm
VENUE : Virginia Water Community Centre, Beechmont/Cabrera Avenue, , Virginia Water, Surrey, GU25 4EY
COST : £85 or Early bird price of £75 if booked before the 13th February 2022
DETAILS : ​Alexandra spent over 20 years studying the production of the human voice as a working opera singer. She is now a full time Voice Coach, Singing Teacher and Tutor for the College of Sound Healing in the UK.
After training as a Sound Healer and CoSH Tutor with Simon Heather, she now combines her understanding of voice production and Sound Healing to help people find, rehabilitate and rediscover their voice for singing and speaking, stress relief, emotional healing and general well-being.
This popular workshop has been running for the last 8 years.
​This fun and informal day will teach you how to relax, calm and strengthen body and mind, prevent illness and enhance wellbeing through using YOUR VOICE. Learn more about this amazing healing tool we all have within us and how to apply it for healing yourself and others.
The day will be a balance of theory and practical and will include:
- Learning Vocal Toning on the Breath
- The Use of Body Scanning and Relaxation Meditations with Vocal
Toning for Pain Relief
- Diaphragmatic Breathing - for Calm and Stress Relief
- Reconnecting To Your Natural Sound - Your Authentic Voice
- The Power of Chant to Quieten the Mind
- Affirmations and Understanding Your Inner Voice
- Understand the Healing Power of Your Birth Name (Sonic Identity)
If you are doing the College of Sound Healing Practitioner Training with the Voice (CoSH)® then this workshop will count towards one of the two additional workshops.
If you are considering joining the CoSH Practitioner Training, this workshop is a helpful introduction to working with the voice for healing.
​If you are just interested, that's more than fine too!
​Feedback from participants:
"I did some of the warm ups this morning before my music classes, and my voice felt, and sounded, so much better, I couldn't believe it! My voice felt much more 'in my body' and much more..me. " Natalie
"The tongue info was a revelation to me, despite years of choral training when I was younger! I also felt fantastic emotionally and physically after the workshop. The info on breathing properly and the effects of hyperventilation were incredibly valuable and thought provoking. I also thought your presentation and the structure of the whole day was a masterclass in how to run a workshop!" Vici
TO BOOK : Full payment is required to book your place. Please contact Alexandra for details.
For more details or to book visit Alexandra's website or contact Alexandra by email or phone on 07771956754.
Other forthcoming Workshops to be presented by Alexandra Rigazzi-Tarling:
How to Run Group Sound Baths Workshop - Virginia Water, Surrey
How to Work with Crystals and Sound: An Introduction - Virginia Water, Surrey
An Exploration into 'Gong Voicing' - Toning with the Gong - Stonegate near Wadhurst, Sussex - East
Part One : An Introduction to Sound Healing - Virginia Water, Greater London