Workshop Details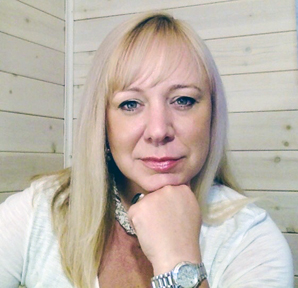 ALEXANDRA RIGAZZI-TARLING - How to Work with Crystals and Sound: An Introduction
DATE : Sunday 10th July 2022
TIME : 10am-5pm
VENUE : Virginia Water Community Centre, Beechmont/Cabrera Avenue,, Virginia Water, Surrey, GU25 4EY
COST : £90
DETAILS : On this workshop you will learn how to:
Sense, cleanse and dedicate crystals for work with Sound
Crystal Sound Meditation
Choose appropriate crystals for healing others
Work with crystals during a one to one Sound Healing treatment
Release pain from the body using Voice and Crystals
Balance the Chakras using crystals
This informal day will be a balance of theory and practical and is an introduction to working with Crystals and Sound.
The workshop is most suited for those training to be Sound Healers, or those already trained that would like to add the Crystal dimension to their work.
In addition to sensing and sounding crystals, we will look an advanced 1-2-1 treatment protocol that follows on from the CoSH core Practitioner Training. You will need the instrument that you are most comfortable working with e.g. your voice, tibetan bowl, small gong etc for sensing sound fluctuations. You will then be guided to offer two crystal layouts for cleansing specific points on the body, followed by the energising and balancing of the energy centres.
​
This workshop serves as one of the two additional workshops required for the CoSH practitioner training or as 7 hours CPD. You will receive a CoSH certificate of attendance on completion of the day.

All crystals will be available to use for the workshop. There will also be an opportunity to purchase crystals from our selection should you wish to. You are also welcome to bring your own. More info will be provided about this on booking.
TO BOOK : Full payment is required to book your space. Please contact Alexandra for details.
For more details or to book visit Alexandra's website or contact Alexandra by email or phone on 07771956754.
Other forthcoming Workshops to be presented by Alexandra Rigazzi-Tarling:
How to Run Group Sound Baths Workshop - Virginia Water, Surrey
An Exploration into 'Gong Voicing' - Toning with the Gong - Stonegate near Wadhurst, Sussex - East
Part One : An Introduction to Sound Healing - Virginia Water, Greater London