Workshop Details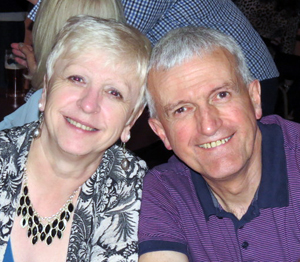 ROB & JUNE DICKERSON - Crystals, Colour & Sound and Introduction
DATE : Saturday 19th March 2022
TIME : 10.00am - 4.30pm
VENUE : Steppingley Village Hall, Rectory Road, Steppingley, Bedfordshire, MK45 5AT
COST : £85.00
DETAILS : This is an introduction workshop where you will be learning about about the history of some of the major groups of crystals and their properties and their use in our everyday life. How to clear, energise and programme your crystals. We will look at using colour in our everyday life, and how colour effects us on many levels. We will also look at the chakras and energy system and the colours usually associated with them. How we can work with the chakras using crystals, sound and colour. The healing power of sound and how music can effect us on many levels. The benefits of yogic breathing and toning. The day will be a mixture of theory and practice along with group exercises which will include:- chakra balancing, cleansing the energy field, programming,ergising & cleansing crystals. Energising your drinking water with quartz crystal energy, toning, crystal bowl sounds, combining crystals, colour and sound. We will have crystals to use during the training, and there will also be some to purchase if you wish. If you have your own crystals then please bring them along. This workshop is suitable for all of you that wish to learn a little about combining crystals, colour and sound. This workshop serves as one of the two additional workshops for the Voice Practitioner Training or the l day workshop for the Crystal & Himalayan Bowl Practitioner Training, or 7 hours CPD. A certificate will be provided at end of training.
TO BOOK : For more details or to book please visit Rob & Junes website or contact Rob or June by email. Rob & June are both long standing tutors for the College and June has also been a Crystal Therapist for many years.
For more details or to book visit Rob & June's website or contact Rob & June by email or phone on 01525 753866.
Other forthcoming Workshops to be presented by Rob & June Dickerson:
Module One Bowl Practitioner Training - Steppingley, Bedfordshire
Introduction to Crystal & Himalayan Bowls - Steppingley, Bedfordshire
Introduction to Crystals, Colour & Sound - Steppingley, Bedfordshire
Module One Bowl Practitioner Training - Steppingley, Bedfordshire
Introduction to using the Voice for Sound Healing - Steppingley, Bedfordshire
Module One Bowl Practitioner Training - Steppingley, Bedfordshire