Workshop Details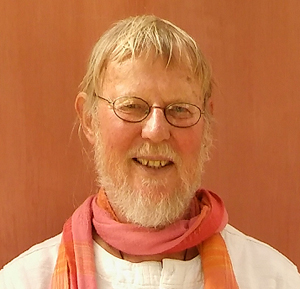 PAUL BENHAM - Part 1 of the Sound Healing with the voice Practitioners Training Retreat
DATE : Friday 9th September 2022 - Sunday 11th September 2022
TIME : 6.30pm Friday to 4.30pm Sunday
VENUE : Primrose Haven, Primrose Haven, Felindre, Brecon, Powys, LD3 0ST
COST : £250 incl food and 2 nights single accommodation
DETAILS : The five-part sound healing training programme is held at Primrose Haven situated at the foot of the ancient and sacred Black Mountains, near Hay-on-Wye, 'the town of books'.
Primrose is a very special venue for the Sound Healing Training and the Course here embraces far more than the training curriculum. The residential Nature in this beautiful setting allows participants to travel on a deep journey.
This rural, residential venue has 3 Shepherds Huts a Celtic Roundhouse and yurts and bell tents which are offered on a 'first come first serve' basis. There are local B&B's within walking distance.
The cost of the training is £200 per weekend or £900 if the 5 weekend modules are paid in advance. Food and 2 nights single accommodation is £50 or £30 when sharing with one other.
Food is mainly vegetarian, using produce from the farm whenever possible. Special dietary requirements can be provided for.
We are sorry but there is no disabled access.
Some of the teaching takes place in the Sound Peace Chamber which is a short walk across two fields. The venue is situated amidst beautiful, mature gardens with a variety of sacred spaces which provide an inspiring and nurturing environment, which together with the wholesome food provide a wonderful weekend retreat. The all-inclusive aspect of the course encourages the group to bond and offer mutual support.
In 2020 this will be the 17th year that the training programme has been successfully run at Primrose Centre. Please see the Primrose website for inspired feedback comments.
TO BOOK : Please contact: paul@primrosehavenretreats.co.uk or below for paying a £50 deposit
For more details or to book visit Paul's website or contact Paul by email or phone on 07811816637
View Paul's Video Introduction.
Other forthcoming Workshops to be presented by Paul Benham:
Sound Healing and Nature Retreat - Brecon, Powys
Sound and sacred gardening - Brecon, Powys
Magical Resonance of Celtic, Druidic and Dana Sounds Retreat - Brecon, Powys