Workshop Details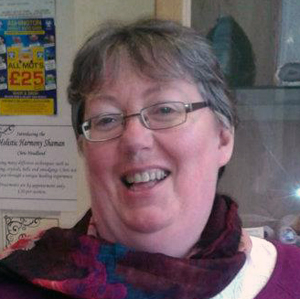 CHRIS HEADLAND - The Labyrinth as a Way of Change
DATE : Sunday 25th September 2022
TIME : 10am - 4pm
VENUE : Dilston Physic Garden, Dilston, Corbridge, Northumberland, NE45 5QZ
COST : Cost £60 early bird £50 by 1/8/22 £50
DETAILS : Working with the Seasons - A time of celebrating the bounty of the season of the beginning of the period of inner reflection and personal growth working with the sounds in the garden our own voice and Drums . Join me in this wonderful day gain greater understanding of this ancient form to help you on your Spiritual path in understanding the joy of nature the power of working within such a powerful form of divination gaining access to a deeper form of knowledge or just want to give it a try? Experienced Labyrinth walker and keeper Shaman and Family therapist Chris Headland is able to help you gain the best experience of this. When you add in the beautiful garden the years of working I have accomplished in the garden aren't you just a bit interested? Shared vegetarian lunch please. I will supply the drinks. Bring suitable outdoor clothing. Park in the overflow car park.
TO BOOK : Chris on 01670 22273
For more details or to book visit Chris's website or contact Chris by email or phone on 01670222735
View Chris's Video Introduction.
Other forthcoming Workshops to be presented by Chris Headland:
Shamanic Trance Dance and Shamanic Drumming - Whitley Bay, Northumberland
Winter Solstice Labyrinth Day - Corbridge, Northumberland