NISHI DUBASH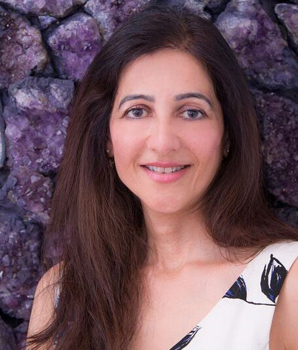 Nishi is passionate about healing, and everything she does is from a place of love and finds nothing more rewarding or fulfilling than witnessing a client's healing transformation.
Nishi works to facilitate healing on a holistic basis and works on all three levels: the mind, body and soul, as working to align all three elements is where the most benefits are gained.
Nishi's sound healing journey started at a very early age, having grown up in an environment where chanting and meditation were a natural part of life. Her Soul just knew the Power of Sound was extraordinary, healing and an innate part of who she is.
Nishi regards having the gift to heal people a privilege and says it's an intrinsic part of her and has been that way for nearly 40 years.
Every healing Nishi facilitates is delivered from a loving compassionate heart.