Virtual and Online Workshop Details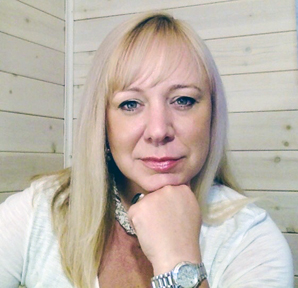 ALEXANDRA RIGAZZI-TARLING - Sound Healing Tutor
Discover your voice for health and wellbeing
DATE: 28th February 2021
Access This Virtual Online Workshop Now
When: Sunday 28th February 2021 10am-4pm (UK time) Online via Zoom
​Alexandra spent the last 20 years studying the production of the human voice as a working opera singer. She is now a full time Voice Coach, Singing Teacher and Tutor for the College of Sound Healing in the UK.
After training as a Sound Healer and CoSH Tutor with Simon Heather, she now combines her understanding of voice production and Sound Healing to help people find, rehabilitate and rediscover their voice for singing and speaking, stress relief, emotional healing and general well-being.
This popular workshop has been running for the last 7 years in person and is going online for the first time in order to maintain wellness education throughout the pandemic and reach people that are not local and who would not be able to attend the workshop otherwise.
The workshop will teach you how to relax, calm and strengthen body and mind, prevent illness and enhance wellbeing through using YOUR VOICE. Learn more about this amazing healing tool we all have within us and how to apply it for healing yourself and others.
No experience of voice necessary.
The day will be a balance of theory and practical and will include:
Learning Vocal Toning on the Breath
The Use of Body Scanning and Relaxation Meditations with Vocal Toning for Pain Relief
Diaphragmatic Breathing - for Calm and Stress Relief
Reconnecting To Your Natural Sound - Your True Voice
The Power of Chant to Quieten the Mind
Affirmations and Understanding Your Inner Voice
Understand the Healing Power of Your Birth Name (Sonic Identity)
If you are doing the College of Sound Healing Practitioner Training then this workshop will count towards one of the two additional workshops.
If you are considering joining the CoSH Practitioner Training, this workshop is a helpful introduction to working with the voice for healing.
​If you are just interested, that's more than fine too!
You will need a working device such as a laptop or tablet that has a camera and microphone so that you can be seen and heard/see and listen
You may find that headphones provide better a sound quality and a more effective learning environment
You will need a minimum internet bandwidth of 600kbps and recommended is 1.5Mbps, if you are able to access YouTube/Netflix smoothly then you will be able to access Zoom
A link will be emailed to you in advance of the workshop and this will enable you to open Zoom. However, on some devices, Zoom needs to be downloaded in advance. Please ask Alexandra if you are unsure.
You will need to be able to work online in a space where you are undisturbed by others. This is important for your learning, but also for the smooth running of the course and to respect your fellow participants.
Please note: it is your responsibility to make sure you have the correct technical requirements before booking your space.
Feedback from participants:
"I did some of the warm ups this morning before my music classes, and my voice felt, and sounded, so much better, I couldn't believe it! My voice felt much more 'in my body' and much more..me. " Natalie
"The tongue info was a revelation to me, despite years of choral training when I was younger! I also felt fantastic emotionally and physically after the workshop. The info on breathing properly and the effects of hyperventilation were incredibly valuable and thought provoking. I also thought your presentation and the structure of the whole day was a masterclass in how to run a workshop!" Vici
Cost and Duration: £70 Sunday 28th February 2021 10am-4pm
Qualification Gained: CoSH Certificate of Attendance. This workshop counts towards one of the two additional workshops required for the Practitioner Training.
Technical Requirements: A minimum internet bandwidth of 600kbps and recommended is 1.5Mbps, if you are able to access YouTube/Netflix smoothly then Zoom should be ok.
For more details and booking information

contact Alexandra by email or phone on 07771956754, or visit Alexandra's website.