Workshop Details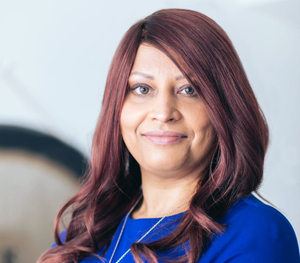 RUBY LARIMAR - " How To Run Group Sound Bath Workshop "
DATE : Monday 19th October 2020
TIME : 10.00am to 7pm
VENUE : Live, Interactive, Online, ZOOM, Teaching, VIRTUAL
COST : £90.00
DETAILS : This workshop is suitable for qualified Sound Practitioner's, College of Sound Healing Practitioner Training Students, CPD Attendance , Yoga Teachers or for those whom wish to incorporate using VOICE or INSTRUMENTS or COMBINATION OF BOTH for Group Sound Bath sessions.
The training will be delivered via virtual classroom over Zoom, this is an interactive platform, so we'll be able to see each other, hear each other and sound together – unbound by location and distance.
For those whom are new to the Virtual world please be assured that Zoom is a great platform. I have been working with Zoom over the last two years to deliver workshops, support to my students and healing sessions. The virtual platform Zoom is easy to navigate and connect with and the workshop will be delivered in real time.
Once you have enrolled you will receive an email with Zoom link to allow you to access the virtual classroom and information for all your device settings to enhance your experience.

This workshop will cover the following:
• Guidance on setting up sacred space
• How to hold group energy
• Sensing group dynamics
• Learning how to use the instruments or voice to create a safe Sound Bath
• Learn how to balance sound and silence
• Demonstration of vast range of equipment and different methods of playing, including Gongs/ Tibetan Bowls / Crystal Bowls/ Koshi Chimes / Percussion Instruments
• Guidance how to structure the different types of Sound Bath's
• Guidance how to deliver Sound Bath's over the Virtual Platforms & In Person
There will be a certificate of attendance issued for those completing the workshop for CPD or the additional course requirement to complete their practitioner training with CoSH. For those whom intend to deliver Group Sound Bath Sessions you will be required to complete 6 Group Sound Bath case studies to receive your certificate to present to your insurance company
ZOOM REQUIREMENTS
Minimum bandwidth is 600kbps and recommended is 1.5Mbps, if you are able to access you tube / Netflix you will be able to access zoom.
ZOOM RECOMMENDATIONS
Either good speakers or headsets
FEEDBACK From Previous Participants:
" Excellent course, filled in many knowledge gaps. Well structured, balanced, pitched exactly right " M Bond May 2019
TO BOOK : Contact Ruby on the email address below to book, full payment is required to secure your space. PLEASE NOTE THERE ARE LIMITED SPACES AVAILABLE
For more details or to book visit Ruby's website or contact Ruby by email or phone on 07900 806574.
Other forthcoming Workshops to be presented by Ruby Larimar:
Practitioner Training Part One : An Introduction to Sound Healing with the Voice - London, Greater London
" How To Run Group Sound Bath Workshop " - London, Greater London
Crystals & Sound - Working With Crystals Using The Keys Of Sound - LONDON, Greater London