Workshop Details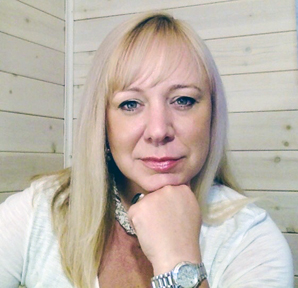 ALEXANDRA RIGAZZI-TARLING - How To Work With Crystals and Sound - An Introduction
DATE : Sunday 11th July 2021
TIME : 10am-5pm
VENUE : Virginia Water Community Centre, Cabrera Avenue/Beechmont Avenue, Virginia Water, Surrey, GU254EY
COST : £90
DETAILS : On this workshop you will learn how to:

- Sense, cleanse and dedicate crystals for work with Sound
- Choose appropriate crystals for healing others
- Work with crystals during one to one Sound Healing treatments
- Release pain from the body using Sound and Crystals
- Balance the Chakras using crystals
This informal workshop is running now for the second year and will be a balance of theory and practical and is an introduction to working with Crystals and Sound.
The workshop is most suited for those training to be Sound Healers, or those already trained that would like to add the Crystal dimension to their work.
In addition to sensing and sounding crystals, we will look at advanced treatments that follow on from the CoSH core Practitioner Training.
This workshop serves as one of the two additional workshops required for the CoSH practitioner training or as 7 hours CPD. You will receive a CoSH certificate of attendance on completion of the day.

All crystals will be available to use for the workshop. There will also be an opportunity to purchase crystals from our selection should you wish to. You are also welcome to bring your own. More info will be provided about this on booking.

For this workshop Alexandra will be joined by her mother Iris Rigazzi-Tarling Cert.Ed, DipSoc, FIPTI.
Iris is an experienced lecturer in Education, Aromatherapy, Reflexology, and Crystal Therapy. Her work with crystals has been extensive and she devised one of the first crystal therapy training courses for international accreditation in the UK.
Iris has written several books for Education on Business Practice for NVQs and Higher Qualifications. She has been an advisor and validator for several national awarding bodies in complementary therapies and has many years experience in both industry and education. Iris runs her own business as a home visiting practitioner in complementary therapies.
TO BOOK : Full payment is required to book your place, please contact Alexandra to arrange this. Further details and contact at: www.soundrelaxationcentre.com
For more details or to book visit Alexandra's website or contact Alexandra by email or phone on 07771956754.