Workshop Details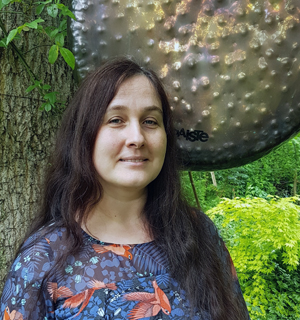 MASHA BENNETT - Inner Child & Parts Work for Sound Healers
DATE : Monday 1st June 2020 - Tuesday 2nd June 2020
TIME : 9.30am to 4.30pm
VENUE : Sand & Sound Centre, Wren Nest Business Centre, Wren Nest Road , Glossop, Derbyshire, SK13 8HB
COST : £200 or £180 early bird if booked/paid by 15th April 2020
DETAILS : This two day workshop will cover the theory and practice of healing the disconnected and disenfranchised parts of our being, including our "inner child" parts, using the power of sound, music, voice, spoken word.
The course will draw upon principles from the work by Virginia Satir ("parts parties"), Fran Burgess (Personality Alignment), Andy Hunt (Identity Healing), Richard Schwartz (Internal Family Systems), Fritz Perls (Gestalt empty chair technique), Lisa Schwarz (Comprehensive Resource Model).
WHO IS THE COURSE FOR?
This workshop is open to trained sound healers/therapists as well as sound healing students, and to others working in a healing/helping capacity interested in incorporating sound into their work.
COURSE CONTENT
* The nature and origin of our disconnected "parts"
* How to get to get to know your parts
* Different roles and disguises the parts may take on
* Understanding the positive intention of "negative" parts
* Ways to communicate with the parts safely
* Dealing with "difficult" parts - inner critic, bully, wounded parts etc
* Using voice, sound and music to connect with, and heal different parts
* Enhancing communication between conflicting parts
* Developing new coping strategies and "job descriptions" for challenging parts
* Ongoing practices to help integration, communication and support between the parts

FEES & PAYMENTS
The course fee is £200, or "early bird" £180 if booked with deposit by 15th April 2020. A £50 deposit will secure your place. The balance must be paid 2 weeks before the course starts and there will be no refunds thereafter, though it may be possible to transfer your fee to a later course. Prior to that date, cancellations will incur a £25 admin fee. Payment is accepted by BACS transfer or PayPal. Your place will be confirmed on receipt of a deposit.
Included in the fee:
~ tuition and post course support if needed
~ course handouts
~ CPD certificate
~ light refreshments in the morning and during the two breaks each day
~ please note lunch is not included and you will need to bring or purchase your own - there are shops within a short driving distance from the venue.
YOUR SELF-CARE
It is important to note that whilst aspects of this course are likely to be be healing, it's main purpose is educational - it is not intended as a replacement for personal therapy. As the experiential parts of the course may delve quite deeply into your inner world, before booking your place please be sure that you can take responsibility for your own wellbeing and can tolerate a level of emotional intensity (if that arises). It is important that you have enough sleep, do not over work, eat well, drink plenty of water and take time to connect to nature, in the few days before the course as well as after it.
TO BOOK : Contact the tutor at masha@practicalhappiness.co.uk to book your place.
For more details or to book visit Masha's website or contact Masha by email or phone on 07887 617558
View Masha's Video Introduction.
Other regular Workshops presented by Masha Bennett:
Gong Bath Meditation - Romiley, Greater Manchester