Workshop Details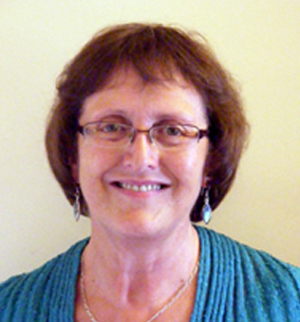 RHIANNON GILL BECQUE - ONLINE Introduction to Sound Healing using the VOICE - PART 1
DATE : Saturday 11th July 2020 - Sunday 19th July 2020
TIME : 12pm - 6pm BST
VENUE : Internet - online training course, The Studio, Padfield Main Rd, Padfield Glossop, Derbyshire, SK13 1ET
COST : £200 for each PART (two days) or regular monthly payments of £60 over the course
DETAILS : This is the ideal time to learn how to heal others using the VOICE, and to give the treatments ONLINE. This is the only way to heal in this challenging time when face-to-face treatments are not possible, and may not be possible for very many months to come. Once the world is safe again you will be able to heal person to person after a face-to-face weekend working together (unless you live overseas, and the training will then be given online)
This is the first part, over two days, of a 10 day ONLINE PRACTITIONER TRAINING - using healing with your VOICE. The voice is such a powerful tool for healing, and it really transformed my life! It can also be used as a WORKSHOP for your own SELF-HEALING, or as one of the extra modules needed for another college training course.
During this experiential course students will learn how to use their voice for treating clients with at least four different methods. The course will teach you how -
a) to give 1-1 healing via zoom, or another online app
b) to heal people in person, for when the restrictions in the UK are lifted,
c) to give distant healing.
d) to use all the methods for self-healing
PART 1 will be held over two single days, Saturday 11th July and Sunday 19th July. Dates for future training dates will be discussed and decided together. There are 5 Parts (of 2 days each) spread over 12-15 months. Once groups can meet in safety again there will be an opportunity to meet and train in person, probably at Part 5.
As travel, as we know it, is not possible at the moment and maybe for some months to come, this is a convenient and economical way to train from your own home.
The course will include videos, mp3s and 1-1 zoom sessions as well as the 10 days of training.There wil be a private Facebook page set up for students in the group where Rhiannon will offer videos for students' further learning, and for the students and tutor to connect and support each other.
TO BOOK : Rhiannon offers payment options so that you can pay monthly over the course or £100 for each day of training. A deposit of £60 will secure your place so please contact Rhiannon for payment details or to ask any questions eg about concessions. Send Rhiannon an email to receive her BACS or Paypal details.
For more details or to book contact Rhiannon Gill by email or phone on 079 235 90 100
View Rhiannon Gill's Video Introduction.