Workshop Details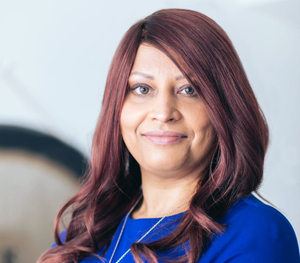 RUBY LARIMAR - " How To Run Group Sound Bath Workshop's "
DATE : Sunday 7th March 2021 - Sunday 7th March 2021
TIME : 10am to 5.30pm
VENUE : Holistic Ruby Workshop Space , Woodgate Drive, London, Greater London, SW16
COST : £90
DETAILS : This workshop is suitable for qualified Sound Practitioner's, College of Sound Healing Practitioner Training Students, CPD Attendance , Yoga Teachers or for those whom wish to incorporate using VOICE or INSTRUMENTS or COMBINATION OF BOTH for group sound healing sessions.
This workshop is a mix of practical and theory and will provide guidance on setting up sacred space, how to hold group energy sensing group dynamics , learning how to use the instruments or voice to create a safe Sound Bath and how to balance sound and silence .
In addition there will be a vast range of instruments to use to create your own mini sound bath including Gongs/ Tibetan Bowls / Crystal Bowls/ Koshi Chimes / Percussion Instruments
To receive your certificate which you will be able to present to your insurance company, insuring you to use the voice and sound healing instruments in a Group Sound Bath you will need to complete 6 Sound Bath case studies
If for any unforeseen reason the government implements another round of social isolating preventing the In Person teaching going ahead,we will revert to Virtual Classroom on the same date
VENUE INFORMATION
The Venue is a 2 minute walk from Streatham Common Station with trains running regularly from London Victoria (17mins),London Bridge (25mins), Clapham Junction (10mins) ,Balham (5mins) and there are plenty of free car parking spaces available
FEEDBACK From Previous Participants:
" Excellent course, filled in many knowledge gaps. Well structured, balanced, pitched exactly right " M Bond May 2019
TO BOOK : Please use the contact details shown below.
For more details or to book visit Ruby's website or contact Ruby by email or phone on 07900 806574.
Other regular Workshops presented by Ruby Larimar:
Sonic Journey For The Soul - Light Language - Online, ZOOM, Interactive
Other forthcoming Workshops to be presented by Ruby Larimar:
Part One : An Introduction to Sound Healing - Online, ZOOM, Virtual
" How To Run Group Sound Bath Workshop's " - Online, ZOOM, Teaching
Crystals & Sound - Connecting with The Crystal Kingdom Using The Keys Of Sound - Online, ZOOM, Interactive
How To A Run Group Sound Bath Workshop - LONDON, Greater London
PART ONE : AN INTRODUCTION TO SOUND HEALING - London, Greater London
" How To Run Group Sound Bath Workshop's " - Online, ZOOM, Teaching
Crystals & Sound -Connecting with the Crystal Kingdom Using The Keys of Sound - LONDON, Greater London