Workshop Details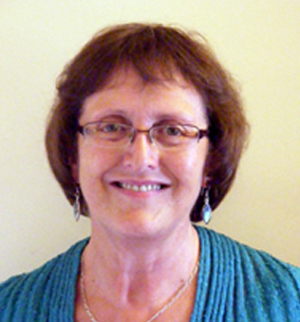 RHIANNON GILL BECQUE - 2-day training to give treatments online -with the voice
DATE : Saturday 21st November 2020 - Sunday 6th December 2020
TIME : Saturday 21st 10.30 - 4.30pm/ Sunday 6th 10am- 1pm
VENUE : Internet - online training course, ONLINE, Padfield Glossop, Derbyshire, SK13 1ET
COST : £160
DETAILS : TREATING CLIENTS ONLINE/ CoSH Training with Rhiannon Becque
In collaboration with CoSH Rhiannon has devised a way forward, in these challenging times, for you to be able to give sound healing treatments with the VOICE to your clients ONLINE using Zoom and other online apps. You need to have already completed your SH training with the voice. If you are a student training in SH (using the voice) this will help you complete your case studies.
There are many people who need healing and there are many of us who have been stopped in our tracks by social distancing, which may last well into 2021, certainly when our work involves close contact and singing over clients.
This is a solution that will get us back doing what we do best and help people in our communities and further afield and bring in an income again.
The Course Comprises: 2 Online Teaching days, two weeks apart
DAY ONE - 5 hrs teaching via Zoom on SATURDAY 21st November/ 10.30am – 4.30pm
DAY TWO - 3 hrs online teaching via zoom on SUNDAY 5th December/ 10am – 1pm
Between these two dates you will be expected to do Individual Coursework and have a 1-1 session with Rhiannon.
You will receive an attendance certificate and earn 10 hours of CPD.
What you will cover:
DAY ONE -
1 PREPARATION - Preparing a) yourself and b) your client to use the platform, primarily Zoom
2 TECHNICAL REQUIREMENTS - Information on best equipment for you and your
client, and getting the best out of the equipment that you may already have.
3 BASIC ONLINE TREATMENT - Learning to give a new basic treatment.
4 RECEIVING THE TREATMENT - You will experience what it is like to receive the basic treatment ONLINE
5 ADAPTING – Learn how to adapt the Sa-re-ga and Bija treatments
6 SPACE - Preparing the physical space and the Sacred Space
a) Preparing your own space
b) Advising the client how to prepare their own space
c) The role of CHANTING in this process.
7 PROTOCOL – How to engage with the client before and after the treatment
You will need to complete your coursework before DAY TWO -
· You will do 4 ONLINE case studies, using 2 different clients.
· Your will have a personal, one to one zoom session with Rhiannon
DAY TWO –
Revision of techniques
Confidence building
Feedback
Problem Solving
Development
We need to adapt to the new normal and this course will help you to be able to continue your Sound Healing practice with confidence until the time comes when we can connect face to face once more in safety.
You will need to download Zoom onto your laptop or I-pad. Advice will be given about choice of microphone/headset for the best treatments.
TO BOOK : Please contact Rhiannon by email - Rhiannon@gillbecque.co.uk or text or phone on 079235 90 100. A £50 deposit will secure your place (there are limited places)
For more details or to book contact Rhiannon Gill by email or phone on 079 235 90 100
View Rhiannon Gill's Video Introduction.