Workshop Details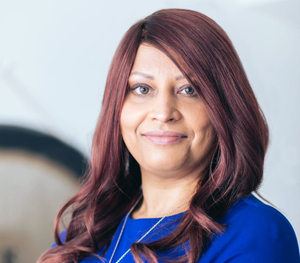 RUBY LARIMAR - Part One : An Introduction to Sound Healing with the Voice (CoSH)®
DATE : Saturday 26th March 2022 - Sunday 27th March 2022
TIME : 10am to 5pm
VENUE : Workshop Space - Holistic Ruby, Woodgate Drive, London, In Person, UK, SW16 5YP
COST : The Practitioner Training Consists of 5 Core Modules, Cost of Each Part is £250 or £1,100 for the whole Course for advance payment
DETAILS : Ruby strongly believes that sound and sound healing is key to the new paradigm in understanding the human body and multiverse. She feels privileged to teach the Sound Healing Practitioner Course with the Voice for personal or professional development ,which provides the perfect mix of Theory & Practice to unlock the full potential of sound for healing and looks forward to meeting you.
COST
The financial investment for the Five Parts if paid in full in advance is £1,100 or alternatively if you wish to pay in instalments the cost of each Part is £250. If you have any further questions please email Ruby directly on the email below ruby@holisticruby.london
COURSE DATES BLOCK 6
Part One : An Introduction to Sound Healing 26th & 27th March 2022
Part Two : The Theory and Practice of Sound Healing — 7th & 8th May 2022
Part Three : Music as Medicine —3rd & 4th September 2022
Part Four : Sound Healing through the Chakras — 3rd &4th December 2022
Part Five : Graduation Weekend — 2nd & 3rd April 2022
VENUE INFORMATION
The Venue is a 2 minute walk from Streatham Common Station with trains running regularly from London Victoria (17mins),London Bridge (25mins), Clapham Junction (10mins) ,Balham (5mins) in addition there are plenty of free car parking spaces available.
Please contact Ruby directly using the email address below to book your space and also any question regarding the Venue/ List of Local Accommodation Options.
VIDEO TESTIMONAL From Previous Participant
https:/www.youtube.com/watch?v=ER59k-EKdn4
TO BOOK : You can email Ruby directly on the email address below to receive your booking form or book your space directly online for each individual part or alternatively to book the full year in advance online copy and paste the URL below into your browser E: Ruby@holisticruby.london Book Part 1 https://holisticruby.simplybook.it/v2/#book-class/category/2/count/1/ Book Full Year In Advance https://holisticruby.simplybook.it/v2/#packages
For more details or to book visit Ruby's website or contact Ruby by email or phone on 07900 806574.
Other regular Workshops presented by Ruby Larimar:
Crystals & Sound - Working With Crystals Using The Keys Of Sound - London, Greater London
Other forthcoming Workshops to be presented by Ruby Larimar:
How To Run Group Sound Bath Workshop - London, Greater London
Crystals & Sound - Working With Crystals Using The Keys Of Sound - LONDON, Greater London