Workshop Details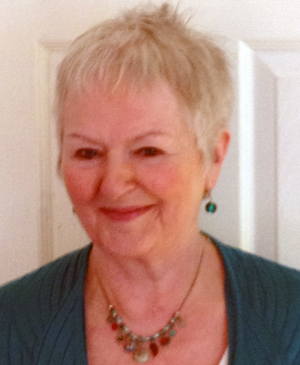 SUE PREADY - Part One : An Introduction to Sound Healing with the Voice
DATE : Saturday 12th March 2022 - Sunday 13th March 2022
TIME : 10.00am to 5.00pm Saturday and 10am to 4.00pm Sunday
VENUE : St. Ethelwold's House, 30 East St. Helen Street, Abingdon-on-Thames, Oxfordshire, OX14 5EB
COST : £200
DETAILS : This introductory workshop - which counts as the first of the five weekend modules required to complete the "Sound Healing with the Voice (CoSH) Practitioner Training" - will be held for the first time in Oxfordshire at the beautiful St. Ethelwold's House which is located right in the centre of the bustling medieval market town of Abingdon-on-Thames with its many ancient buildings, Abbey Meadows and stunning views of the Thames.
St. Ethelwold's is well-known in the community as a haven of peace and tranquility with its beautiful gardens stretching down to the Thames. We will be working in the oak-beamed "Sanctuary Room" on the first floor plus in the gardens (weather permitting). Please see the venue website for further information and photo gallery: www.ethelwoldhouse.com.

FOR LOTS MORE INFORMATION including a collection of insights into the course as a whole via feedback received from past students (in Hertfordshire) - please turn to Sue Pready's section on the Practitioner Training DATES page of this website.
FOR (the full) COURSE INFORMATION and REQUIREMENTS:
Please visit the Training Pages of this website where you will find the curriculum overview (including full costings) and general requirements (including written work, case studies, extended essay etc).
Please feel free to contact Sue Pready who will be happy to answer any questions you may have regarding any aspect of the course.
TO BOOK : For all bookings & enquiries: Please contact Sue Pready direct using any of the links below or via the Contact Page of Sue's website (The Sound & Story Space).
For more details or to book visit Sue's website or contact Sue by email or phone on 07929 980977.