Workshop Details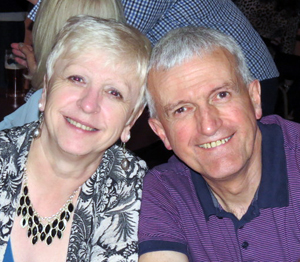 ROB & JUNE DICKERSON - Module One Bowl Practitioner Training
DATE : Saturday 22nd October 2022 - Sunday 23rd October 2022
TIME :
VENUE : Steppingley Village Hall, Steppingley Village Road, Steppingley, Bedfordshire, MK45 5AT
COST : £185.00
DETAILS : Sound Healer Training
The Core Curriculum comprises five weekend workshops taken over one year. The five parts of the course should be taken in order.
Students will also need to complete one additional Sound Healing Workshops during the time that they are training. Attending the College of Sound Healing Conference counts as one workshop.
The cost for each of the above weekends is £200. To book your place please send a £100 deposit and post dated cheque for £100 payable to 'J Dickerson' and send to June Dickerson, 9 Tennyson Road, Flitwick, Bedfordshire, MK45 1QN
TO BOOK : Please use the contact details shown below.
For more details or to book visit Rob & June's website or contact Rob & June by email or phone on 01525 753866.
Other forthcoming Workshops to be presented by Rob & June Dickerson:
Introduction to Crystal & Himalayan Bowls - Steppingley, Bedfordshire
Introduction to Crystals, Colour & Sound - Steppingley, Bedfordshire
Module One Bowl Practitioner Training - Steppingley, Bedfordshire
Introduction to using the Voice for Sound Healing - Steppingley, Bedfordshire