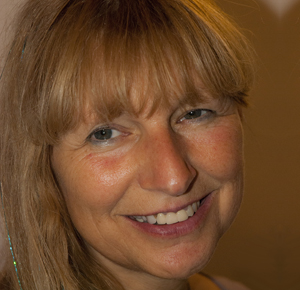 Yoga lies at the heart of Blu's holistic approach to life, with it's ideals of unity, inner balance, peace, loving kindness and expanding consciousness.
Discovering the Aura-Soma Colour Care System, Blu saw how Colour can help bring a deeper understanding of ourselves and our path in life. It's relevance to the chakra system makes colour wisdom a perfect companion to further any Yoga practice.
Blu found the joy of working with Sound Healing to be deeply therapeutic and rewarding, so easeful, totally positive and uplifting. Here was the harmony to soothe and feed our soul!
Blu loves to share, singly, or in various combinations, these healing modalities, for example, in the workshops 'Yoga and Sound' and 'Sound and Colour'.
Blu is a tutor for the College of Sound Healing, based in Lincolnshire. She is also a trained teacher/practitioner of Yoga (BWY), of Aura-Soma and of Reiki/Seichem healing. Her intention is to help empower others with these healing tools for body, mind, heart and soul.