SHEILA WHITTAKER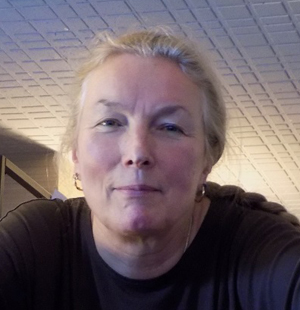 Sheila Whittaker is a tutor for the College of Sound Healing, teaching the Gong modules, Chant/Mantra, and Harmonium workshops. She authored and began teaching the College Gong Practitioner Training Course in September 2010, and teaches the course every year.
Sheila is a professional violinist and musician who studied at the Royal College of Music and graduated with a GRSM degree and ARCM diploma. For nearly 20 years she had a thriving career in mainstream classical music, freelancing with orchestras and chamber groups, and teaching.
Some years ago Sheila embarked on an alternative musical route, feeling the need to use her musical abilities in a more holistic way : she studied Sound Healing with Simon Heather and Gong with Don Conreaux. Sheila has specialised in the use of the Gongs for Sound Therapy. She has recorded three Gong CD's - 'Transcendence', 'Quantum Transformations', and 'Sounds of Stillness'. Sheila's first book "Sound Healing with Gongs" was published in December 2010 and is available to order from her website. Her 2nd book : "In the Heart of the Gong Space" was published in October 2012 and is also available to order.
Sheila is a member of the CMA and the UK Sound Healers Association. As well as her teaching, she has a private therapy practice near Ashburton on the edge of Dartmoor, south Devon. She is also a traditionally trained Reiki Master/teacher.