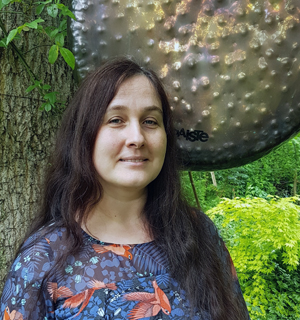 Masha is a registered psychotherapist and trauma specialist, and has trained with several tutors at the College of Sound Healing, qualifying as a Gong Practitioner with Sheila Whittaker. She has 19 years of experience in working therapeutically with both adults and children, including in the NHS, criminal justice, addiction services, residential care, and schools.
Masha has an MSc in Therapeutic Practice for Psychological Trauma from the University of Chester, and teaches on various topics, including trauma healing, basic neuroscience, psychotherapy, emotional freedom techniques, creative therapies, in the UK and internationally.
In her full-time private practice, Masha combines talking therapies with sound healing, sandplay therapy and therapeutic art, as well as healing with nature; and offers full-day and half-day individual mini retreats, as well as regular sessions. She can offer therapy and training in English and in Russian. Masha assists Rhiannon Becque in running a monthly Sound Healing Circle in Hadfield/Glossop.