ANGELA MASON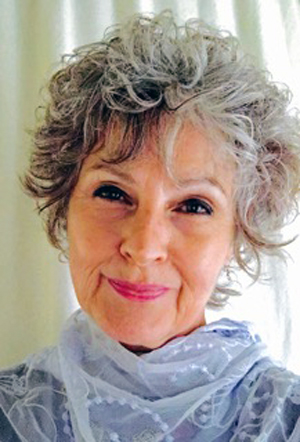 Angela has a Sound Healing, Teaching and Massage Practice in East Sussex where she specialises in using the Gong therapeutically, supporting her clients to dynamic good health.
Angela draws on 30 years experience in holistic touch to bring an awareness and sensitivity to her Gong playing, Healing work and Teaching.
Angela first heard the Gong some years ago and was instantly drawn to study with Sheila Whittaker to become a Gong Practitioner. She studied with Don Conreaux and Aidan McIntyre on the Gong Master Training and Master Classes with Mitch Nur and Jens Zygar.
Angela teaches the College Gong Practitioner Training Course© and Introduction to the Gong Workshops that she runs in East Sussex.
She runs Gong Sound Meditations, Journeys and Gong Sound healing treatments to groups and individuals in the East Sussex area.
Reiki Master/teacher
Reiki Drum Practitioner
Angela has recorded 2 Gong CD's.
Member of the CMA and MTI.