Virtual and Online Workshop Details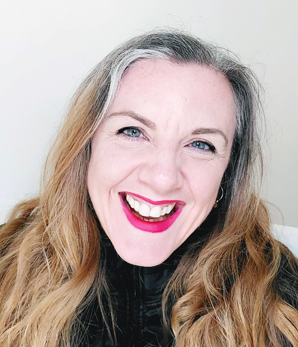 MICHELLE JANE THOMPSON - Workshop Tutor
Sacred Sounds – An Experiential Introduction to Sanskrit
DATE: 19th February 2022
Access This Virtual Online Workshop Now
TIME : 10am-4.30pm
VENUE : Online
Michelle has been immersed in spiritual work for 25 plus years, with over 15 of those in yoga and her sound. A life-long student of sacred sounds in all her forms she is now Tutor for the College of Sound Healing. In more recent years she has been studying Sanskrit and Vedic philosophy and it's sounding with various leaders in these fields. Having discovered the depth of wisdom and connection contained within Vedic Sounding she is passionate about sharing this magic with others.
This experiential day will introduce you to the Sanskrit alphabet, how that's related to the elements and the chakras and how to pronounce the Bija mantras according to the Vedas (it won't be how you think). We'll explore the placement of the syllables within the mouth and how that changes your experience of the sound.
We'll meditate on the components of Oṁ as well as verses from the Mandukya Upanisad (arguable to foremost text on Oṁ) and delve into it's vedic sounding. We will also further explore the Maha Gāyatrī mantra and offer you a practice you can take home.
Tuning your pronunciation of sounds is much like tuning a radio. If you somewhere near the frequency you will understand the message, but if you really fine​-tune your expression of sound you unlock something deeply magical.
The day is suitable for absolute beginners as well as those who have an existing practice and will focused on experiencing the sounds of Sanskrit through sounding, hearing and feeling and will include;
A meditatiom on verses from the Mandukya Upanisad
An Introduction to sounding Om according to Vedic meter
Learn and experience the Mātṛkā (the vowels or 16 divine mothers)
Learn and experience the Āsya (the consonants)
Learn the Bija mantras according the śikṣā (it won't be what you think)
Explore the Gāyatrī mantra according to the Rg Veda
An introduction to the realms of being
If you are doing any of the College of Sound Healing Practitioner Training Courses then this workshop will count as one of your two additional workshops.
​Testimonials:
"I have attended a few of Michelle's chanting sessions. I love Michelle's sessions because she has such an admirable understanding of Sanskrit and how to chant. Michelle explains the pronunciations and accents so simply and her visual presentation helps too. Michelle leads us into chanting so that anyone can join in. As a regular chanter I discover more about the chants and I also know beginners who enjoy these sessions as much as I do. There is only a welcoming vibe to these sessions - wonderful! - Susie Southwest Scotland"
To Book : Full payment is required to book your place. Please use the link to book https://calendly.com/michellejanethompson/sacredsounds
Cost and Duration: £85 Early bird price of £75 if booked before the 31st January 2022 Duration 6.5 hours
Technical Requirements: Broadband internet, Zoom access, minimum internet bandwidth of 600kbps
For more details and booking information

contact Michelle Jane by email or phone on 07462 075508, or visit Michelle Jane's website.