Workshop Details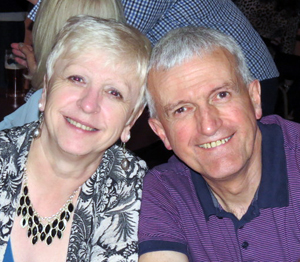 ROB & JUNE DICKERSON - Introduction to Dowsing the Energy System for Practitioners
DATE : Saturday 21st November 2020 - Sunday 22nd November 2020
TIME : 10.00am - 4.30pm
VENUE : Steppingley Village Hall, Rectory Road, Steppingley, Bedfordshire, MK45 5AT
COST : £150.00
DETAILS : This workshop introduces you to using dowsing as a tool during your healing practice. We will be teaching you how to dowse the chakras and energy field, looking for blockages, tears and splits. We will look at the 12 chakra system, and the energy field. Working with pendulums, distant dowsing, where do energy blockages come from & chakra keywords chart. We will also be looking at diagnosing energy blockages (not physical conditions) with a pendulum, plus much more. We will also look at different ways of correcting inbalances within the energy system.
TO BOOK : To book a space on this workshop or require more information then please contact June or Rob.
For more details or to book visit Rob & June's website or contact Rob & June by email or phone on 01525 753866.
Other forthcoming Workshops to be presented by Rob & June Dickerson:
Introduction to Himalayan & Crystal Bowls - Steppingley, Bedfordshire
Crystals, Colour & Sound and Introduction - Steppingley, Bedfordshire