Workshop Details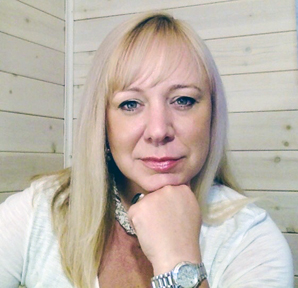 ALEXANDRA RIGAZZI-TARLING - Part One : An Introduction to Sound Healing with the Voice (CoSH)®
DATE : Saturday 23rd April 2022 - Sunday 24th April 2022
TIME : Sat 10am-5pm Sun 10am-4pm
VENUE : Virginia Water Community Centre, Cabrera Avenue/Beechmont Avenue, Virginia Water, Greater London, GU25 4EY
COST : £250
DETAILS : This practitioner training is taught over a year and in 5 weekend modules.

FULL COURSE INFORMATION AND REQUIREMENTS:
For full information about the training, please visit Alexandra's website under "Sound Healing Practitioner Training" at
www.soundrelaxationcentre.com
PREREQUISITES:
It is helpful if participants have had some experience of healing and voice work, musicianship is not required, just a willingness to connect to your voice and sound. Please contact to discuss if you are uncertain.
The five modules will take you on a journey through this ancient form of healing, giving you an understanding of how to use Sound for your own wellbeing and how to administer it to others. This core training primarily uses the Voice and Tuning Forks. Additional instruments can be explored within the two additional workshops required as part of the training.
PART ONE serves as an introduction to using the voice for healing, and helps the participant connect to their voice with breathing techniques and exercises. It should be noted that a musical background is not required for this training, just a willingness to connect to the voice and sound it!
FROM PART TWO students will need to become student members of the College in order to gain insurance to carry out case studies. It will also be necessary to purchase C and G Tuning Forks at this stage. Please see the Overview section of the course curriculum for a complete cost listing for the course or further details are on Alexandra's website under the "Sound Healing Practitioner Training" menu.
The course is a balance of theory and practical.
WHERE:
All modules will be held at the beautiful Virginia Water Community Centre, on the edge of Virginia Water Forest, a peaceful place, yet within easy reach of the M25, M3 and M4. There is free parking.
The nearest station (10 mins walk through a short cut) is Virginia Water mainline station, served directly from either London Waterloo or Reading.
COURSE TIMINGS are: Saturday 10am-5pm and Sunday 10am-4pm
Drinks and snacks will be provided, but you will need to bring a packed lunch as there are no shops nearby. Each day will start with some gentle stretching so please where comfortable clothing.
PAYMENT:
There are three options for paying for the training with Alexandra. (Please note that the training weekends are being charged at the non London rate of £200 per module except if you choose to book for Part 1 only)
OPTION 1:
Pay in full at the time of booking receive £100 discount.
Total course cost = £900
OPTION 2:
Book and pay in two instalments. Total course cost = £1000
- First payment of £500 at the time of booking
- Second payment of £500 due 2 weeks before the Part 3 training
OPTION 3:
If you wish to just book for Part One as a stand alone workshop, the cost for the Part One weekend ONLY is £250
If you then decide to continue with the training full payment of £800 for the further 4 parts is required by Part 2 (Total cost £1050)
PLEASE NOTE: All payments are non refundable 4 calendar weeks before the training begins, when the venue has been booked and secured. For further cancellation and refund details please see:
www.soundrelaxationcentre.com
PAST STUDENT FEEDBACK:
"Alexandra is a fantastic teacher, one in a million. Very professional, supportive and grounded in her energy and knowledge" - Ron
"The course is well structured and down to earth, easily accessible to people at all levels" - Coral
"Personally (the course) has been really fulfilling and brought me a lot of healing. Professionally it has expanded my current work into more exciting directions. I loved Alexandra. I connected to her straight away. A wonderful teacher, calm, patient, empowering and happy!" - Shirley
"Alexandra is a wonderful teacher. She is knowledgeable, capable, approachable and funny. Not only did I learn a lot, I also had a lot of fun doing it." - Anneliese (Spain)
"The course is excellent. It provides the right balance of theory and practical. The ethos of CoSH to lead from the heart and not the ego, really helps to demonstrate good teaching practices. Alexandra is a really suitable and passionate teacher, and I will recommend her to anyone who is interested in pursuing the same path in life." - Tony
"I left your course with an excellent practical understanding of how to be a sound healing/voice practitioner, from advertising myself as a therapist to how an actual treatment session works. The reading and assignments you set gave me a solid grounding in the theory behind sound therapy and gave me great tools for speaking with clients (potential and actual) about how and why sound can help them. Your feedback was always helpful and thorough and you were very patient and knowledgable. The classes were an excellent mix of theory and practice" - Jenn (Canada)
TO BOOK : Please contact Alexandra for details
For more details or to book visit Alexandra's website or contact Alexandra by email or phone on 07771956754.
Other forthcoming Workshops to be presented by Alexandra Rigazzi-Tarling:
How to Run Group Sound Baths Workshop - Virginia Water, Surrey
How to Work with Crystals and Sound: An Introduction - Virginia Water, Surrey
An Exploration into 'Gong Voicing' - Toning with the Gong - Stonegate near Wadhurst, Sussex - East
Part One : An Introduction to Sound Healing - Virginia Water, Greater London