Workshop Details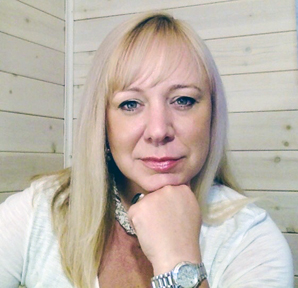 ALEXANDRA RIGAZZI-TARLING - How to Run Group Sound Baths Workshop
DATE : Sunday 12th June 2022
TIME : 10am-5pm
VENUE : Virginia Water Community Centre, Beechmont/Cabrera Avenue,, Virginia Water, Surrey, GU25 4EY
COST : £90
DETAILS : This Workshop is for qualified Sound Practitioners or students on the CoSH Sound Healing Practitioner training who wish to be insured to work in a Sound Bath setting or those who would like to learn more about working with instruments for healing and meditation in a group environment, possibly Yoga teachers/therapists.
This workshop counts as one of the additional workshops for the College of Sound Healing Practitioner Training with the Voice (CoSH)®.
Insurance companies often require Sound Healers/Therapists to be specifically trained in the instruments they use for Sound Baths and have an understanding of how to administer Sound to people on mass, as well as one to one.
This workshop will give you a CoSH Certificate of Attendance which you can then present to your insurance company to add to your existing Sound Healing Practitioner Training.
The Workshop Will Cover:
Creating a Sacred Space
Using Instruments and Voice
Balancing Sound and Silence
Working with Group Energy
Grounding
Clearing Energies
​The Practicalities of Running Group Events and what to consider
Giving your own mini Sound Bath
Six Sound Baths will need to be written up as homework to complete the training.
This fun and informal day will be a balance of theory and practical.
​ Instruments (Tibetan Bowls, Gongs, Rain Sticks, Chimes, Shruti and more) will be available to play, but feel free to bring a few of your own instruments you would like to work with.
Tea, Coffee, and biscuits will be provided, but you will need to bring a packed lunch.
You will also need to wear comfortable clothing for warm up exercises, and giving and receiving of sound baths.
Feedback from participants:
"Very thorough teaching style. Alexandra's approach was creative but grounded in theory and experience, with a good balance of learning and doing" Alistair
"I felt Alexandra kept us interested and made the day well-proportioned in theory and practical. A much recommended workshop." Marguerite
"It was great to see a full group which worked beautifully the energy flowed very well, everyone was friendly and helpful, it was a supportive, nurturing and great learning experience." Suzan
"It was a fantastic day and very informative. Alexandra is a very inspiring tutor she created a comfortable and relaxing atmosphere I really enjoyed the day." Hayley
TO BOOK : Full payment is required to book your place, please contact Alexandra for details.
For more details or to book visit Alexandra's website or contact Alexandra by email or phone on 07771956754.
Other forthcoming Workshops to be presented by Alexandra Rigazzi-Tarling:
How to Work with Crystals and Sound: An Introduction - Virginia Water, Surrey
An Exploration into 'Gong Voicing' - Toning with the Gong - Stonegate near Wadhurst, Sussex - East
Part One : An Introduction to Sound Healing - Virginia Water, Greater London