Workshop Details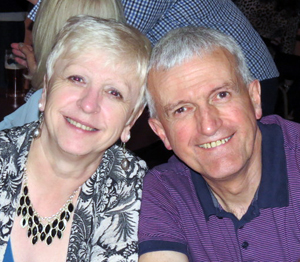 ROB & JUNE DICKERSON - Introduction to Crystal & Himalayan Bowls
DATE : Saturday 23rd July 2022
TIME : 10.00am - 17.00pm
VENUE : Steppingley Village Hall, Rectory Road, Steppingley, Bedfordshire, MK45 5AT
COST : £85.00
DETAILS : This is an introductory day to Crystal & Himalayan Bowls. We will be looking at how sound healing works on the physical and energy bodies, and how Crystal & Himalayan Bowls can simply be used. There will be plenty on hands on with the bowls, working with the others on the workshop. This workshop is not a Practitioner Level Course, but purely for self use or for CPD.
TO BOOK : Please contact June or Rob to book or for more information, you can reach us at robjune.dickerson@ntlworld.com
For more details or to book visit Rob & June's website or contact Rob & June by email or phone on 01525 753866.
Other forthcoming Workshops to be presented by Rob & June Dickerson:
Introduction to Crystals, Colour & Sound - Steppingley, Bedfordshire
Module One Bowl Practitioner Training - Steppingley, Bedfordshire
Introduction to using the Voice for Sound Healing - Steppingley, Bedfordshire
Module One Bowl Practitioner Training - Steppingley, Bedfordshire