SUE PREADY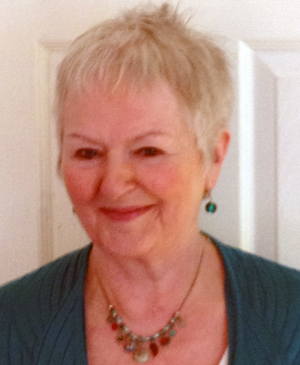 Sue has been teaching the 5-part 'Sound Healing with the Voice' Core Practitioner Training for the College since 2012 in a tranquil village setting near Hertford.
Originally from a local government background, Sue decided many years ago to change direction completely to work in the healing arts and has been a Reiki practitioner and teacher since 2003. Sue is also a group voice therapist (BAST), gong practitioner, crystal- and Himalayan- bowls practitioner, spiritual healer (NFSH), laughter facilitator, children's author and fledgling storyteller.
Sue began training as a sound healer with the College in 2007 and came to realise how discovering our true voice can bring immense benefits to mind, body and spirit on the journey home to our true self. Sue has a relaxed and sensitive approach to teaching and a special interest in linking 'sound and story' with the journey of the soul and Psychosynthesis Psychology. Sue offers "Tuning in to Sound and Story" workshops for the College - which focus on exploring the 'sonic gifts' held within our name.
PLEASE NOTE: Sue Pready has relocated to Abingdon in Oxfordshire and will be offering workshops and training in and around this area from 2020.