SUE PREADY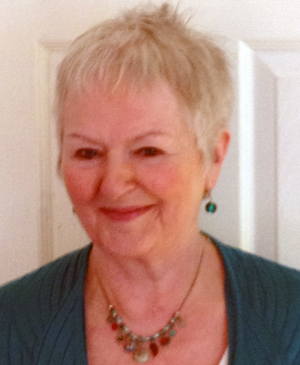 Sue Pready has been teaching the 5-part 'Sound Healing with the Voice' Core Practitioner Training for the College since 2012 in Hertfordshire.
At the end of 2019 Sue relocated to Oxfordshire where she will be offering the Core Practitioner Training Programme and other sound healing workshops in and around Abingdon from 2022.
Sue has been working as a Reiki Master Practitioner/Teacher and spiritual healer (NFSH) since 2003 and has subsequently trained as a group voice therapist (BAST), gong practitioner, crystal- and Himalayan- bowls practitioner, laughter facilitator, children's writer and storyteller.
Sue has a relaxed and sensitive approach to teaching and a special interest in linking 'sound and story' with the journey of the soul and Psychosynthesis Psychology, which she studied for two years at the London Institute. Sue offers "Tuning in to Sound and Story" workshops for the College - which focus on exploring the 'sonic gifts' held within our name.
Do visit the new 'Sound and Story' website to find out more and explore ...