ALEXANDRA RIGAZZI-TARLING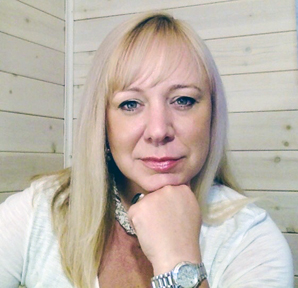 Alexandra Rigazzi-Tarling is a Vocal Coach, Sound Therapist and Tutor for the College of Sound Healing. As a former Opera Singer she has worked with Voice for well over twenty years.
She trained at the Guildhall School of Music and Drama where she was awarded a Bachelor's Degree in Music and a Masters Degree in Music Performance.
Alexandra was brought up surrounded by music, as well as healing and complementary therapies. She trained as a hands on healer at a very early age and later as a Reiki Master Teacher. It was only when she realised that she was no longer happy and fulfilled by a career in Opera and Vocal Performance that she combined her skills in healing and music and trained to be a Sound Healer with Simon Heather.
Alexandra became a tutor for the College of Sound Healing in 2014 and now combines her practice as a Voice Teacher and Sound Healing Tutor.
Alongside voice coaching in various educational and corporate establishments, Alexandra runs regular workshops in a range of Voice related subjects for both beginners and professional voice users.
Alexandra is passionate about the healing effects of voice on the body and mind and its ability to reflect a person's state of health and being on all levels. Her sessions empower people to begin a journey of personal development and wellness through the discovery of their own unique vocal sound.