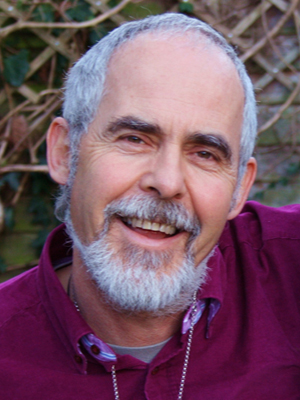 Steven moved to Wikwemikong Unceded Indian Reserve on Manitoulin Island, on the north shore of Lake Huron, when he was seven and then onto Oshwegan first nation reservations in Ontario, Canada. At eleven he became the medicine apprentice of his father Dr. A.E.M. Ash, who was the reservation doctor and the first British doctor to practice acupuncture in general practice in the UK.
After qualifying as a teacher at St. Marks and St. Johns, Steven studied acupuncture with the Journal of Traditional Chinese Medicine (TCM), and later trained in Tai Chi and Qi Kung and Cranio-Sacral Therapy. He was granted an honorary doctorate in divinity by Brockport University USA in 1977.
In 1983 Steven opened his healing clinic in Surrey, incorporating TCM, CST, herbs and essences. Music and sound healing became part of his regular healing sessions, with patients participating in composing their own healing songs, often with huge clinical success.
Steven was given his first healing drum in 1986, and quickly found that drumming acted as a doorway into seeing ever deeper into the physical, emotional and psychological state of his clients. He instigated evening healing circles to encourage his clients and their families to actively take part in the healing process.
Steven was adopted as spiritual grandson by Grandfather Wallace Black Elk and lived and worked with Ted Williams, medicine chief of the Raven tribe in Rochester, USA. His spirit name Tatanka Wanagi Wichasta - Buffalo Spirit Man - was given to him by Eagle Man Ed McGaa who honoured him in becoming a sacred pipe carrier and lodge keeper in 1994.
Steven's vision is to help others fulfil their individual life purpose and to facilitate the return of the Rainbow Tribe as predicted by Black Elk. In his work with Sacred Drumming and through his life he teaches and shares the concept of the Rainbow Medicine Circle as a basis for a healthy, flourishing family and community.
Steven offers individual and group healing sessions with the sacred drum.
PUBLICATIONS:
Sacred Drumming - Godsfield Press/Sterling Publishing (English and German).
The Healing Home - Vega /Chrysalis Publishing.
CDs: Essential Sacred Drumming, Golden Lights, Sabai Ceremony, Light on the Skin, Emperor's Birthday Party, Dance of Peace, Lords Prayer.
Co-authored 'Relax' with Renata, Quadrillion Publishing Inc.